If there was one word to describe my 2017, it'd be "bittersweet". It's sometimes hard to look around at the world and feel optimistic, but the past year has also been the best of my life. Here were some of the highlights.
I asked, she said yes.
We continued raising a ridiculously awesome 3-year-old…
https://www.instagram.com/p/Bba101NhQD8/
After a lengthy job hunt, I landed my dream job at Automattic, where I'm lucky enough to build products I love, with people I look up to, at a company I believe in.
✍️ I started writing more, especially for our Automattic product design blogs but also started blogging personally on this site.
✈️ I traveled some for work…
…to Whistler, Canada for the Grand Meetup…
…and Detroit.
Hannah took me to St. Louis to see Dawes…
…to Marquette, Michigan to visit family.
Went to Wisconsin's Northwoods to relax with family on our yearly up north vacation.
Hannah and I went to Los Angeles, twice…
…we saw Conan…
…and went to Las Vegas to see Backstreet Boys.
I played Mile of Music with RedHawks for the fifth year in a row…
I bid farewell to my beloved Mini Cooper (RIP) and welcomed a new 🚗 Subaru to the family…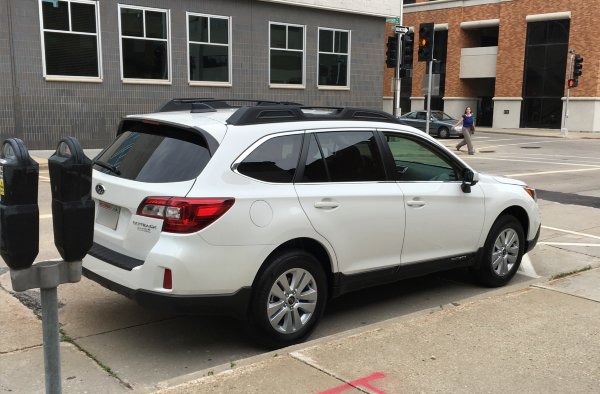 …and my team won their second consecutive Stanley Cup. 🏆
Looking Forward
🚫 Simplify
It's a daily struggle to sort through the noise to be productive. In 2016, I cut out Facebook News Feed and it had a huge effect. I plan to do the same with Twitter for at least part of the year. I'm taking it as a personal challenge to be as or more informed while consuming less.
⏳ Build Routine
Because of the way my mind won't turn off when I'm done working for the day (primarily because I'm loving/obsessed with what I'm working on), I'm going to put some focus on building a routine to achieve a better life/work balance and more importantly, being more present at home.
🧘‍♂️ Find Clarity and Calm
Life can get stressful and clutter the brain. I started meditating twice daily in December (highly recommend Calm app), and it's had a really positive effect thus far. I intend on continuing this and finding more ways to find mental clarity, calm, and focus.
📣 Be a Better Communicator
Being a designer is largely about being a great communicator of ideas. I'm hoping to improve my writing skills in addition to design-specific skills like attention to detail, critiques, and product thinking/process.